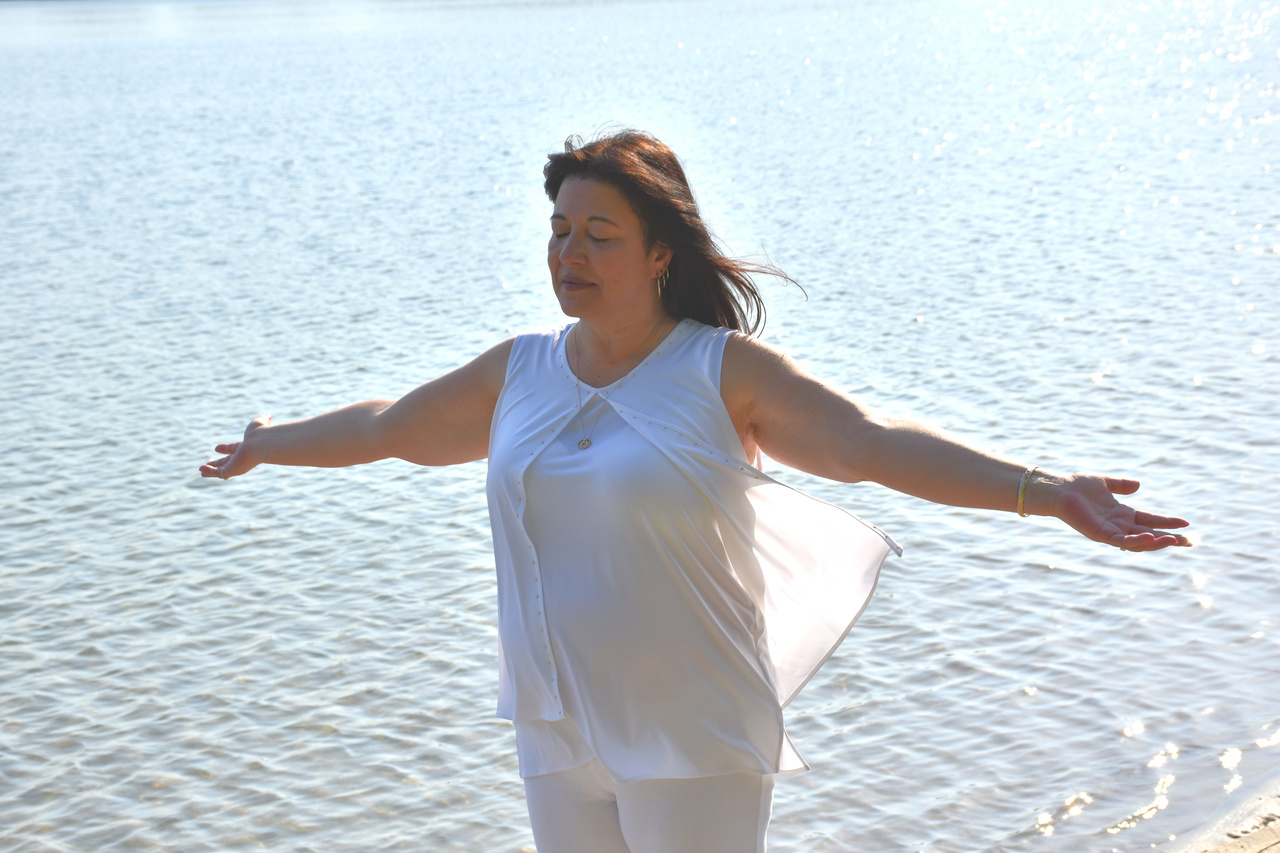 Hi. My name is Margaret. I thought you might like to know a little bit about me.
As a child I had intuitive abilities, but really did not understand them. I saw "ghosts" as a child, but was never told they did not exist. Lucky for me. I continued seeing these "ghosts" until I was about ten.
I was always talking my siblings and friends into conducting seances with me, lifting people up with just two fingers, anything that had to do with the paranormal. I searched the shelves of libraries and bookstores for information on the paranormal, but would only find a paragraph or page regarding ESP, telekinesis, clairvoyance, etc. Most of the shelves were lined with books regarding the occult or witchcraft. I just didn't know where to go next.

Through this search I stumbled upon the Tarot. Boy, did I ever take to this. It really intrigued me and I also new I could read the cards. I began reading for friends. I would always have my own intuitive reading of the cards, but would not share them with the person I was reading for. I would read from a small paperback book the meaning of the cards as I didn't want my friends to think I was telling them a story based on my knowing what was was going on in their lives. Even with the book as the guide, they were truly amazed with the readings. I was never able to read without the book though, because I was always reading for friends, never a person I didn't have a history with. Because of this I was never really able to expand and sharpen my abilities.

Many years later, I actually attended a Tarot Card class. The teacher was very helpful by teaching me to look at the cards to see what I saw instead of relying on the book. It also gave me the chance to read someone I had no history with. It was awesome.

From there my thirst for metaphysical knowledge and the need to help people led me to learn about Reiki. Living in a very small town in Maine and financial restraints made it impossible to travel the 90 miles a day to take a Reiki class, but I continued to read all I could. I began delving into meditation, past life regression and any metaphysical topic there was a CD or book for which I could buy.

Due to some life changing circumstances, which I now know was Divine Timing, I wound up in New York City. Yes, New York City!!! I couldn't believe I was there. With a brand new job and a new outlook on life I began researching again. I knew I would be able to find a reputable establishment to take the classes I wanted to take. Divine guidance sent me to Edgar Cayce's A.R.E. where I signed up for my first Reiki class. This class changed my life. I went in thinking I would just get attuned to Level 1, but I couldn't stop there. I knew I had to become a teacher so I could reach more people than if I were just were a practitioner. By becoming a Reiki Master/Teacher a deep healing began within me and I was finally happy with life. It also opened up my intuitive abilities like never before.

Since that time I have been a very diligent student of many different healing modalities and deepened my connection with the Angelic Realm and the Ascended Masters. I work with them and my guides every day of my life. I call them my God Team.

It is my soul's purpose to heal, help and awaken people and assist the planet any way possible as I continue my journey through this magnificent life in Oneness.

Many blessings of love, perfect health, joy, safety and abundance to everyone!

With Love, Light and Oneness streaming forth,
Margaret Bryant
Medical Intuitive, Quantum Healer, Reiki Master/Teacher, Energetic Transformation, Science of the Rays of God, Spectrum Light Ray Mastery, Theta Healing™ Basic DNA Practitioner, Advanced Ho'Oponopono Practicioner, Past Life Regressionist, Spiritual Teacher/Mentor, Energetic Healing Engineer and Oracle, Empath, Psychic Medium and Channel to the Brothers Three, Wisdom Keepers and numerous other collective consciousness groups, certified by Seer & Associates as a Master Teacher.